OUR UNIQUE SERVICES HAVE IT ALL COVERED
All your fence posts are right here
Fence Posts to Site is a South Australian owned and operated business supplying and designing fence posts in a range of colours delivered directly to you on site.  With products to suit an array of installations, Fence Posts to Site can get the right posts to you on site so you can commence and complete your fencing job without delay, fuss or compromise.
WE'VE GOT WHAT YOU ARE LOOKING FOR
We take care of it all
As well as keeping a wide variety of quality fence posts, we have a range of delivery options, including overnight, express and 7-day delivery.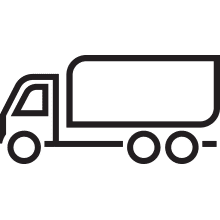 Adelaide metro delivery to your site
If you're needing fence posts delivered quickly and efficiently to Adelaide's metropolitan area to get the job done right, Fence Posts to Site guarantee you'll get what you need.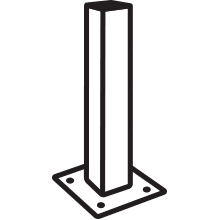 Custom designed fence posts
We stock standard concrete-in posts in various Colorbond colours as well as special bolt down posts ready for powder coating to your colour. We're also ready to design you custom fence posts to suit your needs.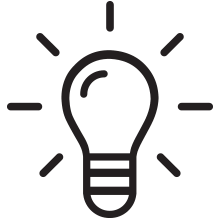 Experts in posts, gates and fencing
The team at Fence Posts to Site are experts in the field of gates and fencing installation as well as post design, so they can offer you the right advice and the best service.
WE HAVE THE KNOW-HOW
Decades in… we know fencing
With fencing industry experience spanning two decades, the Fence Posts to Site crew have the knowledge and advice you are looking for. Many products are readily available to order online, as well as custom designed options, so you can be sure your fencing needs are met. From standard concrete-in posts to bolt down posts and even custom designed posts, the team will ensure your fence posts are fit for purpose. Ordering and delivery of fence posts and fencing materials in Adelaide has never been easier.
HUGE RANGE OF POWDERCOATED COLOURS
Select your preferred colour
Colours shown as a guide only. We use standard Dulux and Colorbond colours. Before ordering ensure you've chosen correctly.